Mast Climbers: the best solution for facade work
The Mast Climbers are suitable for working at height quickly, easily and safely. The PEC range is the perfect solution for façade rehabilitation or closure works, being able to cover the perimeter of a building with circular, corner and zigzag configurations, with extensions of up to 2,6m.
These platforms, made of galvanized steel, present benefits in terms of safety that facilitate work in adverse weather conditions. Compared to other lifting alternatives, the PEC Work Platforms reduce installation and disassembly time, as well as labor times, which increases productivity. The electronic/electrical components and the motors of all our elevators are manufactured by leading European brands, complying with all regulations. All our work platforms comply with the 2006/42CE and EN 1495 standards. The PEC platform assumes low electrical consumption relative to its capabilities due to the use of high-efficiency gearmotors and low-weight components.
To double the working capacity, on the PEC 130 and PEC 150 models, an additional work platform (double decker) can be installed on the same mast, with an anti-collision safety system, to work at double height at the same time.
ADVANTAGES:
Within the range of Mast Climbers, we offer 4 models:
MINIMUM SIZE, MAXIMUM UTILITY
All the elements of the PEC 90 have been designed looking for the greatest ease of transport and mobility. It is a model requiring reduced space when storing it.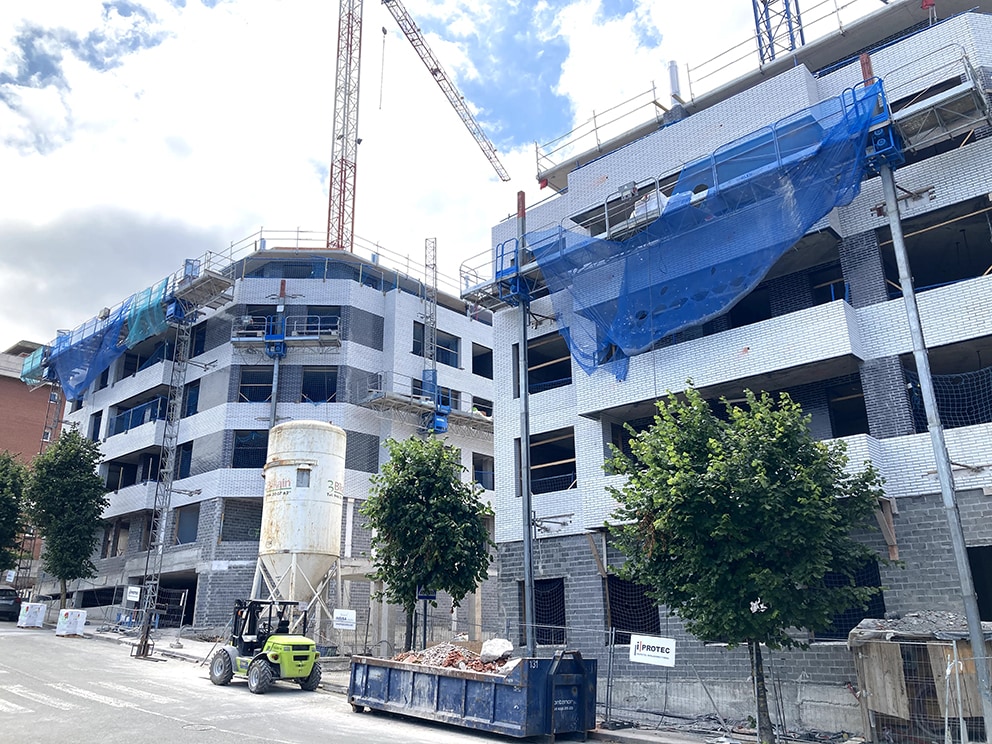 EXCELLENT PERFORMANCE AT AN UNBEATABLE PRICE
The PEC 120 is our best-seller in this range due to its performance and reasonable price. This model is made up of platform modules compatible with the PEC 130.
Capacidad de carga (bimástil): 4000 kg.
Longitud máxima (bimástil): 32 m.
Altura máxima: 120 m (consultar para mayores alturas).
ROBUSTNESS AND STABILITY
The PEC 130 has been designed with the combined features of other models in its range in order to optimize its benefits. It provides great stability and strength, and is made up of a platform that is as long and light as the PEC 120 and of an intermediate chassis that allows reaching standard construction lengths to cover complete facades, greater load capacity and working height, as well as other functionalities.
GREAT LOAD CAPACITY
The PEC 150 is designed for heavy duty works. The width of the platform (1,5 m) and its powerful motors provide this model with great stability and resistance.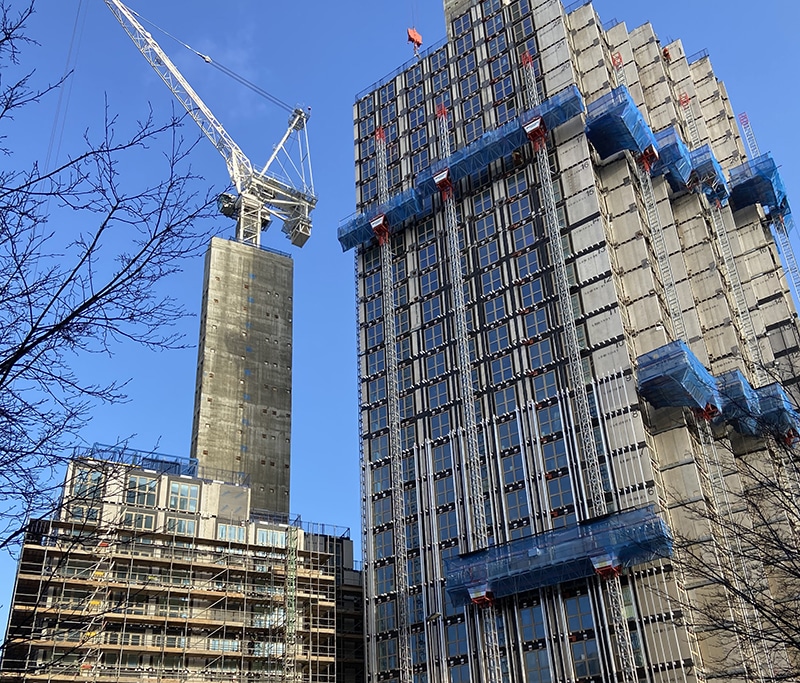 All our hoists climb different models of masts, compatible with other ALBA lifts.
See MASTS COMPATIBILITY table.
Do not hesitate to tell us the characteristics of your project and we will provide you a service adapted to your work needs.