Within our line of lightweight machinery, we have several models of tools for cutting different types of cables and rods.
CABLE CUTTER
The CC 16 model for highly professional use is robust and lasting, and it cuts steel, copper, aluminum cables, etc. up to 16mm in diameter.
It executes a triangular cut that guarantees a perfect finishing, without deforming or crushing the material, thanks to its 3 cutting blades.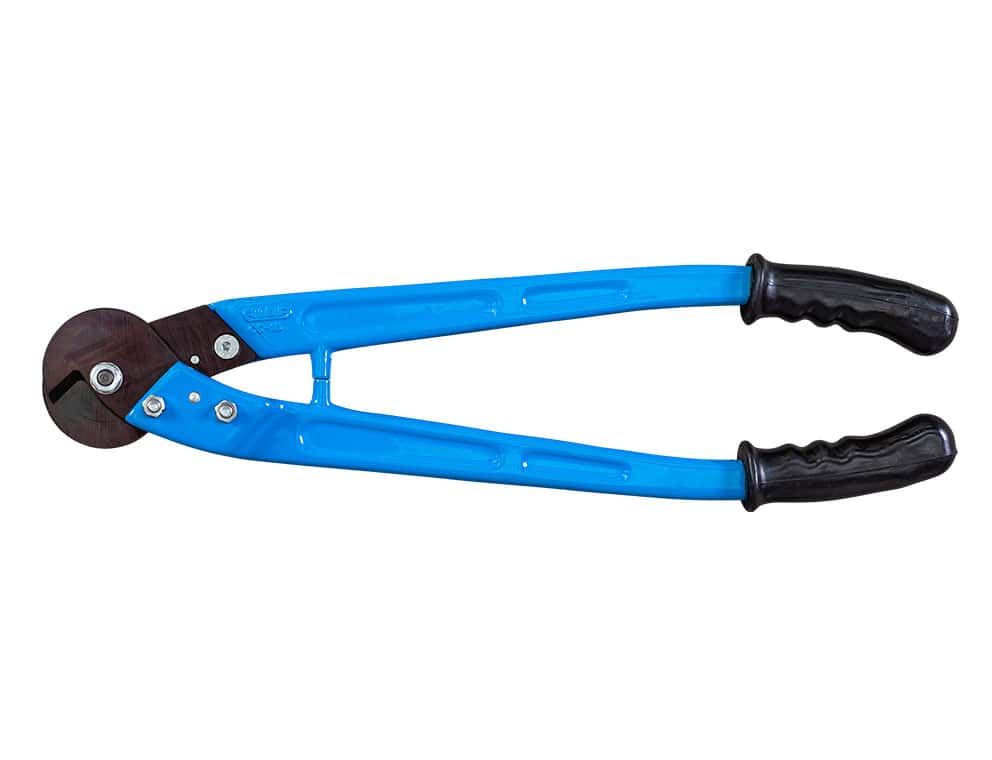 REBAR SCISSORS
Very resistant scissors with interchangeable 3 edge blades. They are made of forged steel and are suitable for cutting steel rods up to 16mm in diameter.
They are composed by substantial handles, made of weldless cold-drawn steel tube, with no risk of bending or breaking the handle.
2 models available: CA 2 and CA 3.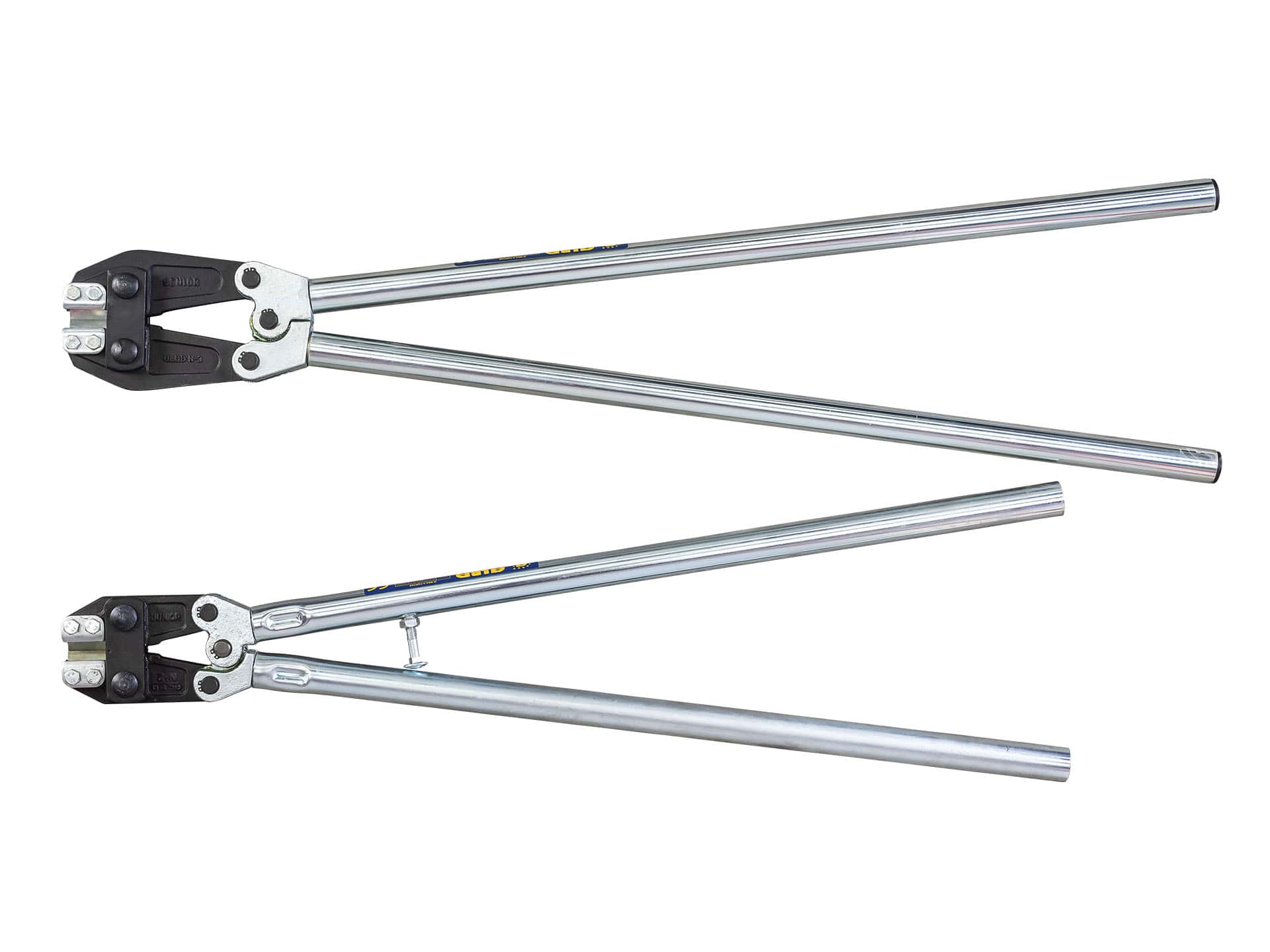 They are similar than rebar scissors, but more economic. The bolt cutters models in the CV range consist of a forged head, chrome steel blades and tubular handles with rubber knob.
We offer 4 models: CV 8, CV 10, CV 13 and CV 16.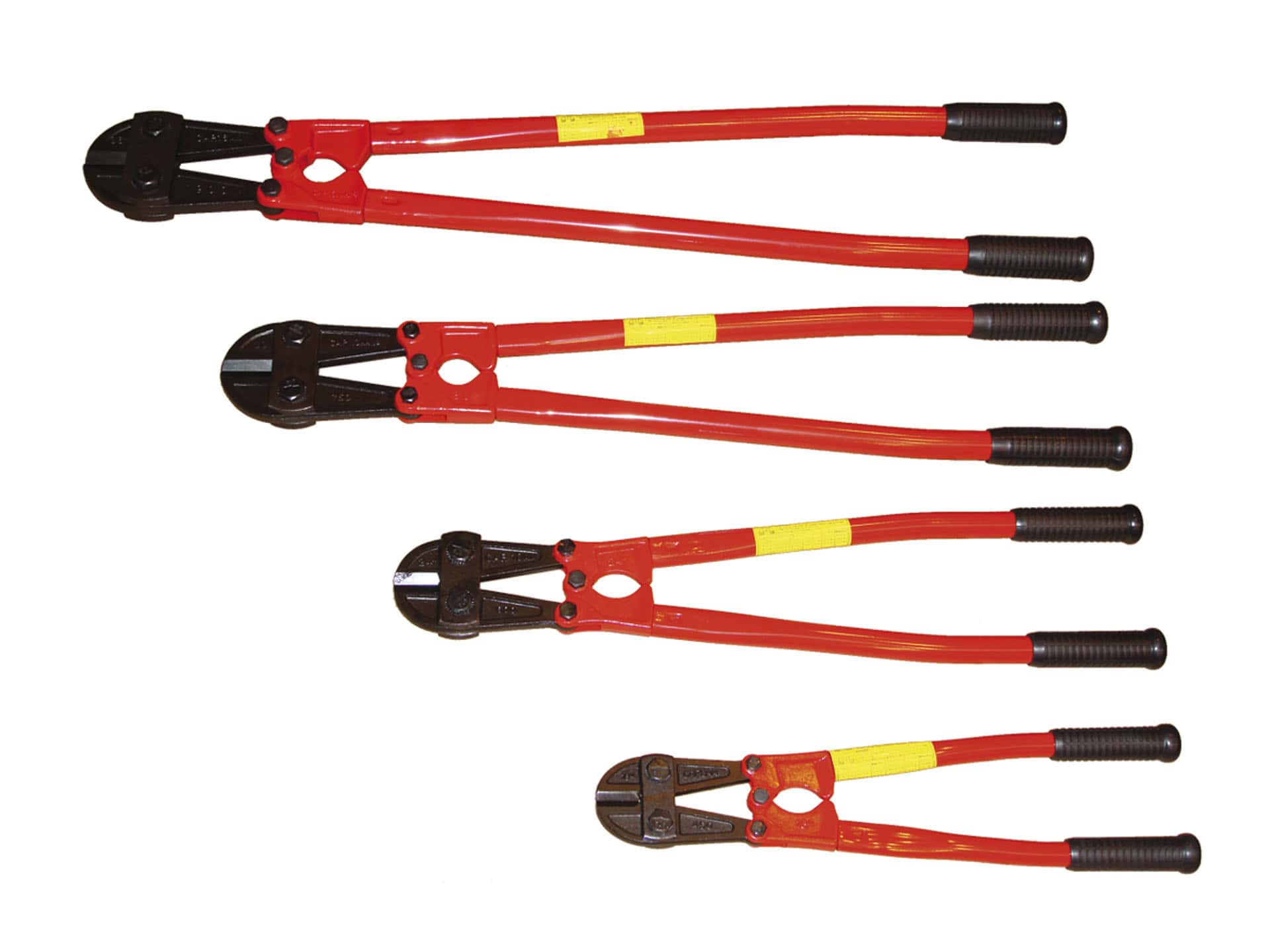 Do not hesitate to contact us if you have any questions about the operation or application of our hand tools, we will be happy to advise you.