BAUMA 2022, a resounding success
ALBA at BAUMA 2022
Last October, companies from the construction sector met again in Munich, after 3 years of waiting. We had been preparing this event for many months internally (plans, logistics, coordination with the fair…) and, finally, we were able to meet with our people in an event that has turned out to be a complete success.
On this occasion, we participated with a 132 m2 outdoor booth, where we exhibited several models of our lifting equipment: an electric cradle, a material hoist for tubular scaffolding (the MC 250 model), a PEC 130 double decker mast climber and, this year's novelty, the PMH.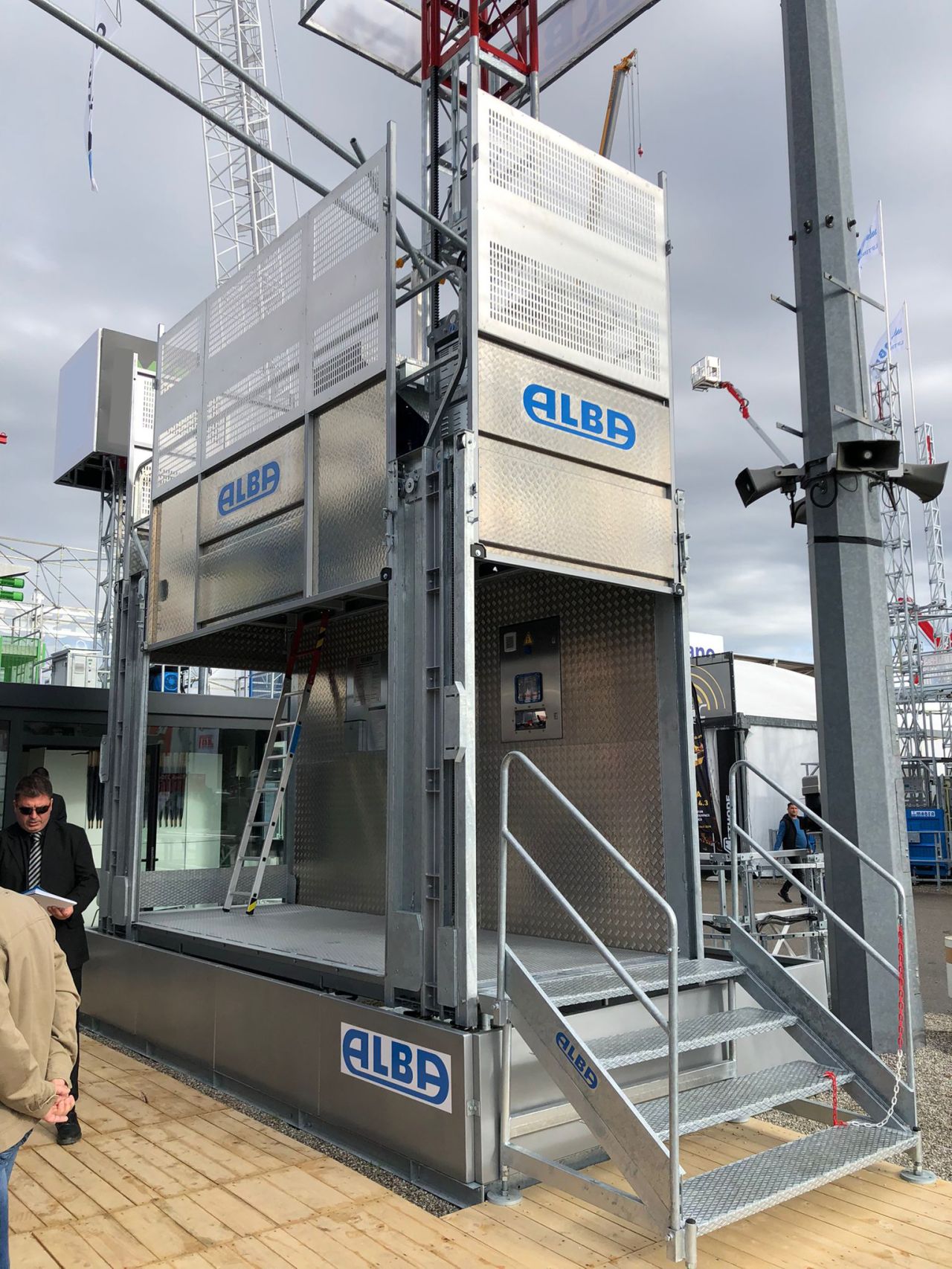 It is the passengers and material hoists with the highest capacity in its range; a high-performance equipment, suitable for large-scale buildings.
BAUMA in numbers
For companies like ALBA-MACREL GROUP, BAUMA is the meeting point par excellence, as it is World's Leading Trade Fair for Construction Machinery.
This year, the German fair has celebrated its 33rd edition, which has had more than 3.200 exhibitors from 60 countries and has received 495.000 people from more than 200 states.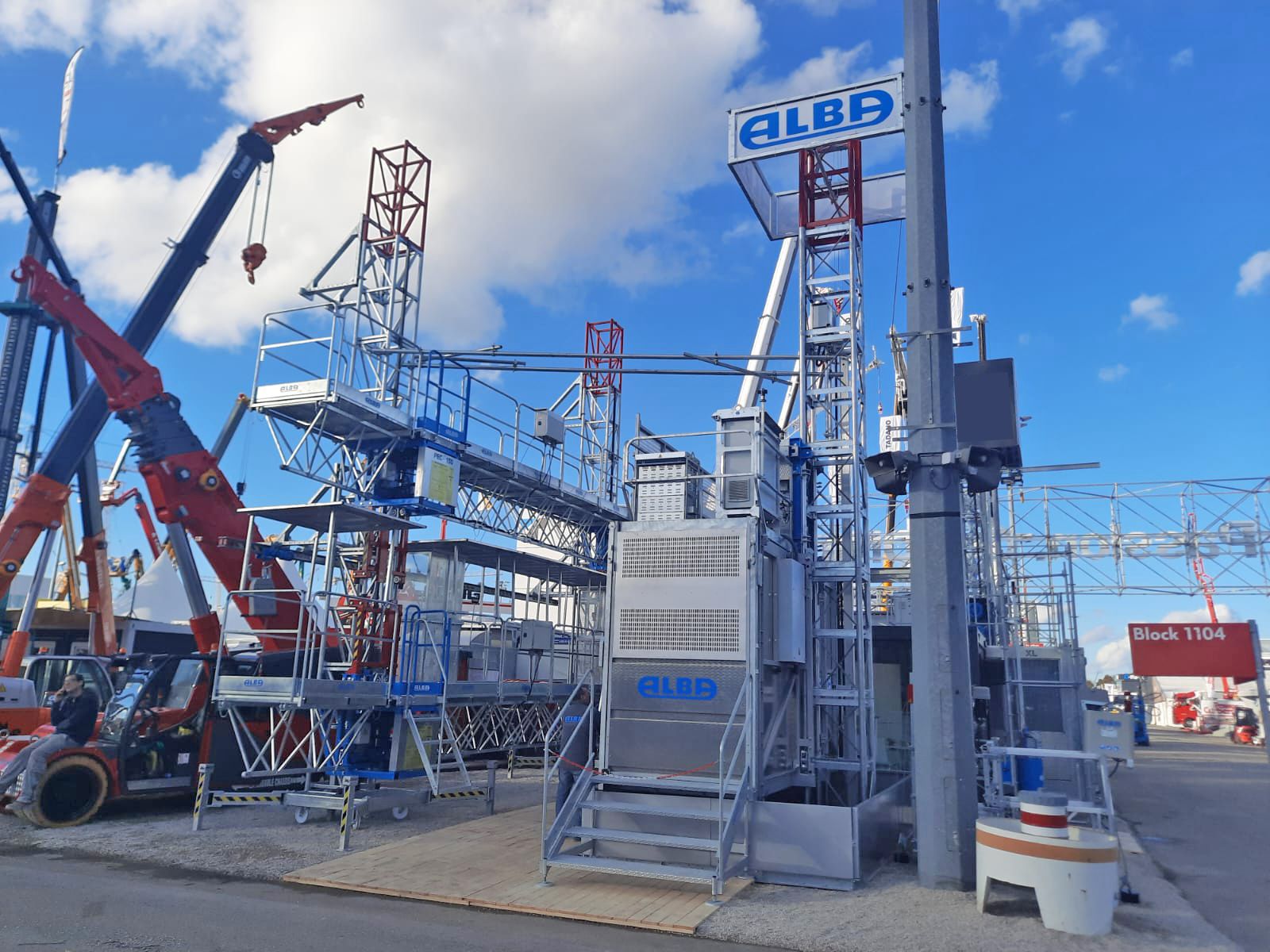 Excellent results
This year, we are especially happy with the results obtained at BAUMA 2022. A strategic and elaborate preliminary work has allowed us to receive the visits we expected to be able to materialize them in projects soon. Quality visitors from a variety of countries in which to grow this coming 2023.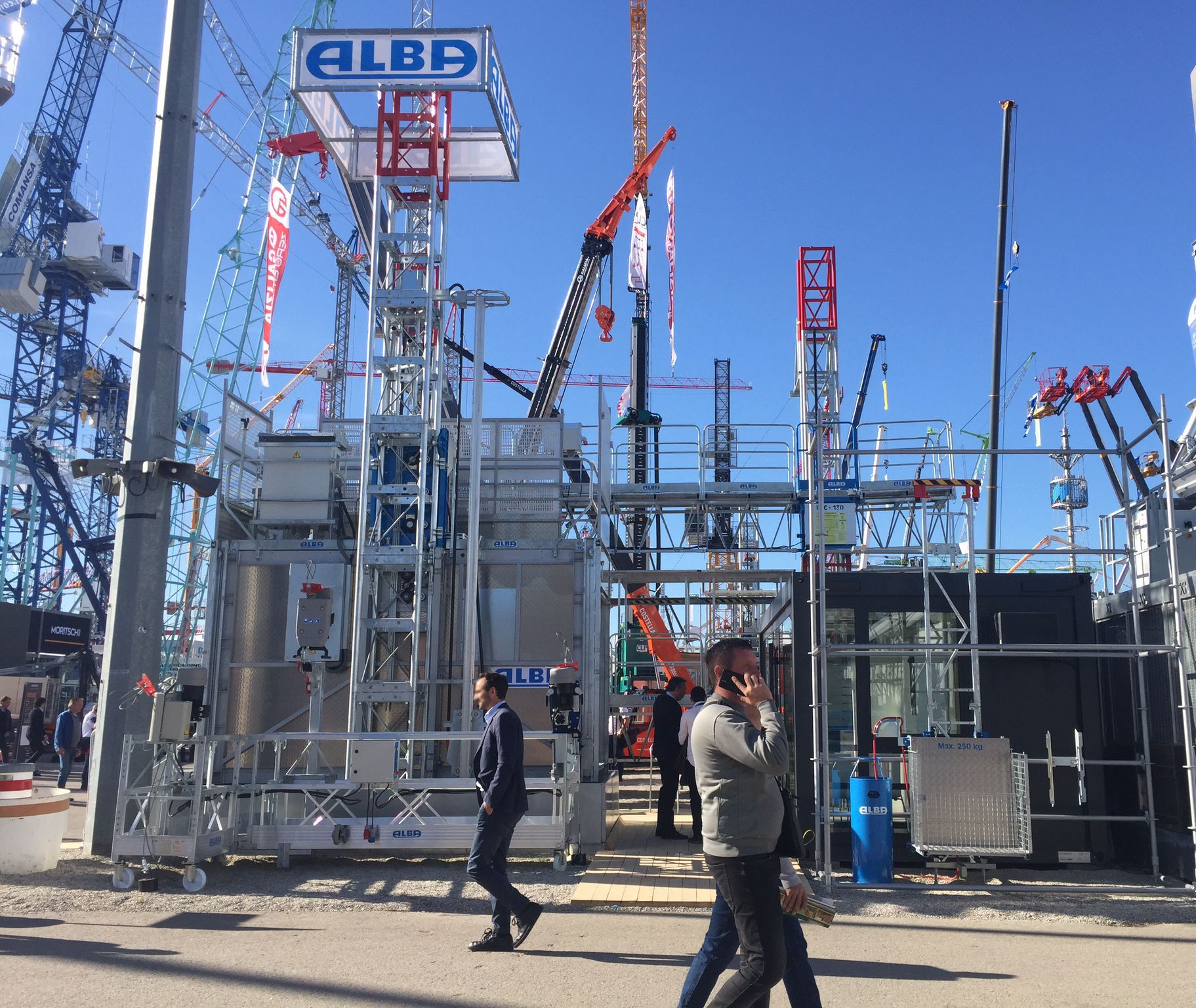 We are already working on the next edition of this fair.
See you at BAUMA 2025!